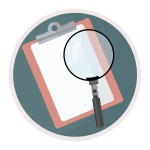 People write in a hurry therefore they make mistakes even if they are good in grammar. This is why it is wise to use the best writing check software especially for writing that has a high word count. The top writing check software are:
Grammarly.com
This grammar checker software is one of the most popular. Grammarly is popular as it can correct up to 250 points of grammar. It integrates seamlessly with Microsoft office suite including outlook and word.
This grammar software acts like a tutor because it identifies the most common mistakes made by user and helps them to avoid them. When you use grammarly.com severally, it ensures that you improve your grammar skills. Grammarly does not affect deadlines as it proofreads text instantly and pinpoints areas of improvement. You start off with a seven day free trial then pay monthly, quarterly or annual fee.
GingerSoftware.com free grammar checker software is available in mobile and desktop version. The free software proofreads text to determine if it has proper spelling and well structured grammar. The versatility of GingerSoftware.com makes it to be among the best writing check software. It works perfectly with MS-Word, PowerPoint, Outlook, Firefox, IE and Chrome. It enables cross-platform users to make corrections on their text with just a click.
Ginger has a sentence re-phrase help to explore alternative phrasings that someone may have wanted to write. It suggests different synonyms and adds vocabulary. This lends more expression and meaning.
WhiteSmoke.com
WhiteSmoke.com the best grammar checker software that includes advanced grammar, punctuation, spelling and style checking. It detects and correct errors in text using statistical and rule based algorithms. WhiteSmoke works well with MS Word, Outlook and other text editing programs or web browser.
A style checker identifies errors by using computer algorithms to match writing with other writing samples and giving correction options. Style checking system is especially helpful to English as second language learners or those translating documents from another language to English.
PaperRater.com is grammar checker that does automated proofreading. It also has plagiarism checker. It is free. Apart from the flagships grammar checking, it has a vocabulary builder tool to teach students how to use sophisticated words. It teaches the use of words in real context by integrating example sentences.
SpellCheckPlus.com
SpellСheckPlus.com analyzes text and provides useful information about grammar errors. It is able to detect many grammatical problems earning it a place among the best writing check software. Users can submit up to 500 words for free version. Unlike other spell checkers, SpellCheckPlus.com detects problems with similar sounding and commonly confused words. It also identifies incorrect use of words, punctuation, spacing and capitalization.
Choose the best writing check software for you!